Cozy Critter Cribs is a handmade pet supplies and accessories shop founded and managed in 2020 by Kristen, a small animal enthusiast, longtime rescue volunteer, and foster mom.
Our mission is to provide great cage accessories for our beloved pets, and to help support our hardworking and selfless small animal rescues worldwide.
We sell high-quality fleece hammocks, hideouts, cage liners, and more for small animals including, but not limited to: rats, guinea pigs, ferrets, rabbits, hedgehogs, sugar gliders, chinchillas, and hamsters. Currently all products on our site are made by Kristen with pieces available for customization from over dozens of pattern and color combinations.
 Cozy Critter Cribs appreciates the hard work and care of rescues and pet foster parents around the world. 15% of all purchases can be donated to a small animal rescue or shelter of your choice or to one of our affiliates.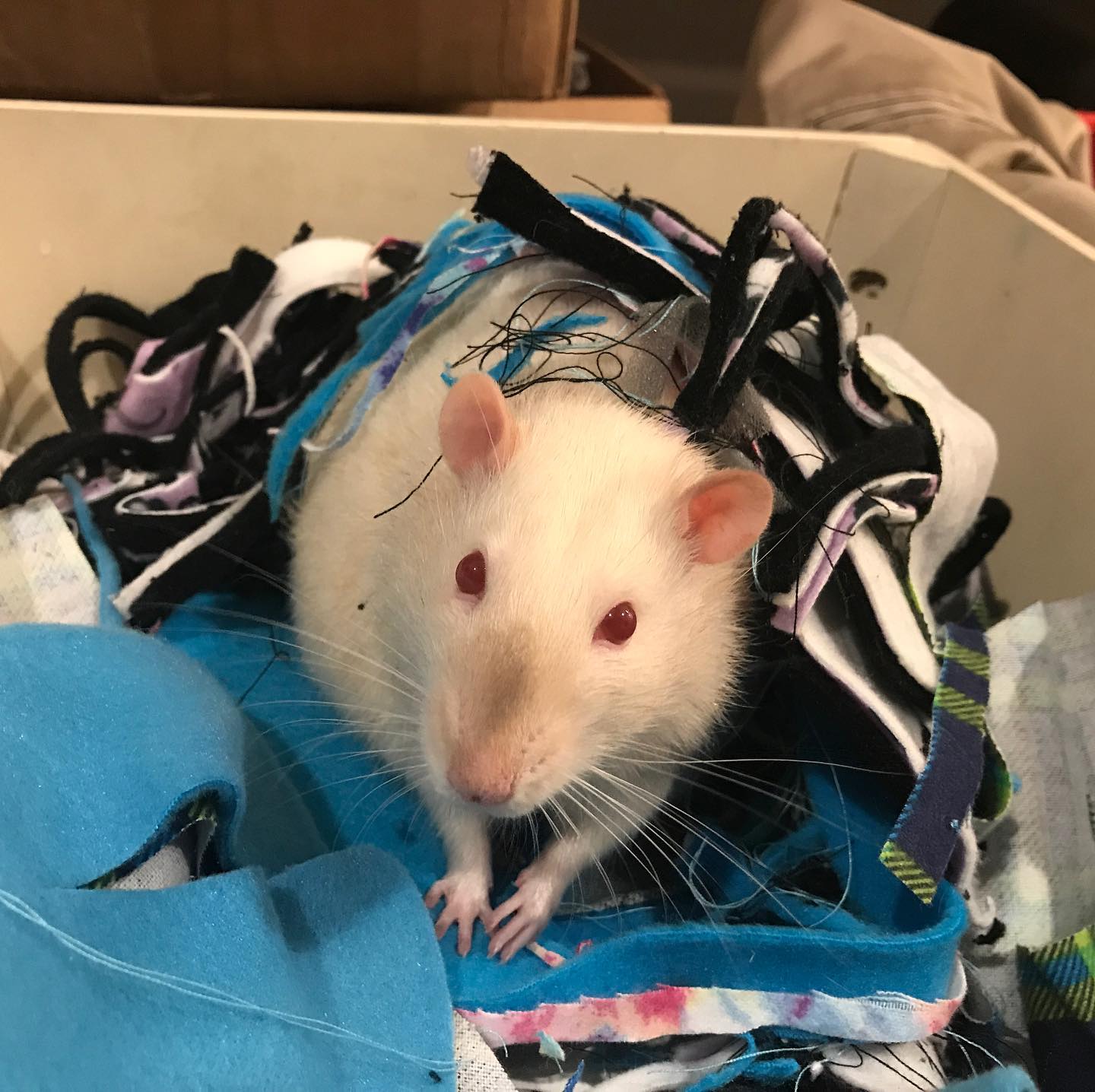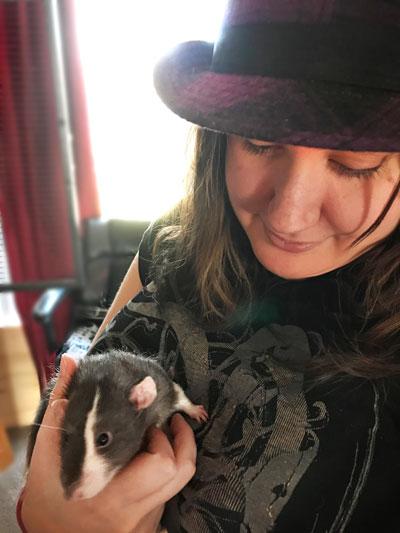 Kristen D.
Owner & Designer
Kristen has over ten years of experience caring for pet rats after starting to foster with Philadelphia-based rat rescues in 2009. Since then, Kristen has expanded pet care experience to include rabbits and guinea pigs, and began fostering for other, local small animal rescues. She is an advocate of animal rights, and loves to share her knowledge on small animal care, especially pet rats which are often misunderstood.
As of July 2021, she has 5 adopted pet rats (Jeepers, Curtis, Cenobite, Stripe, & Pazuzu), 3 foster rats, a husky-mix Broly, and a step-kitty, Ari. She also sometimes fosters and pet-sits guinea pigs, dogs, and other small critters.